Home
| News |
Catalog
|
Classes
|
About the Press
|
Contact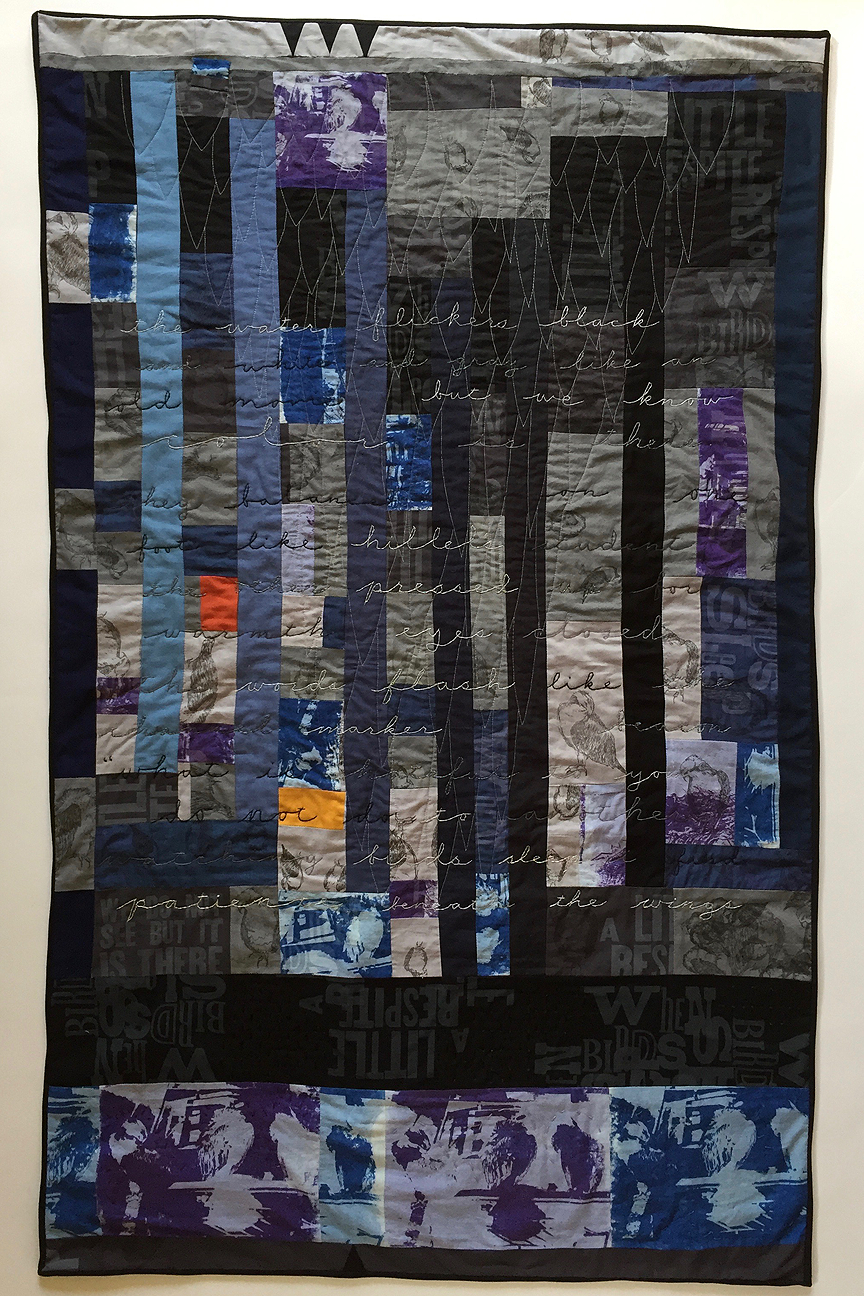 When Birds Sleep
(2017)
33" x 54"
Letterpress printing from wood type and photopolymer plates,
hand-dyed solar prints from
screen shots from
www.sfbayospreys.org
web camera;
embroidery thread, hand-stitched text:
hand and machine quilting
A portion of the proceeds will be donated to Golden Gate Audubon Society.
Process (and text) detailed in this blog post:
When Birds Sleep
© 2017 Alisa Golden. All rights reserved.
never mind the press is a trademark of Alisa Golden.